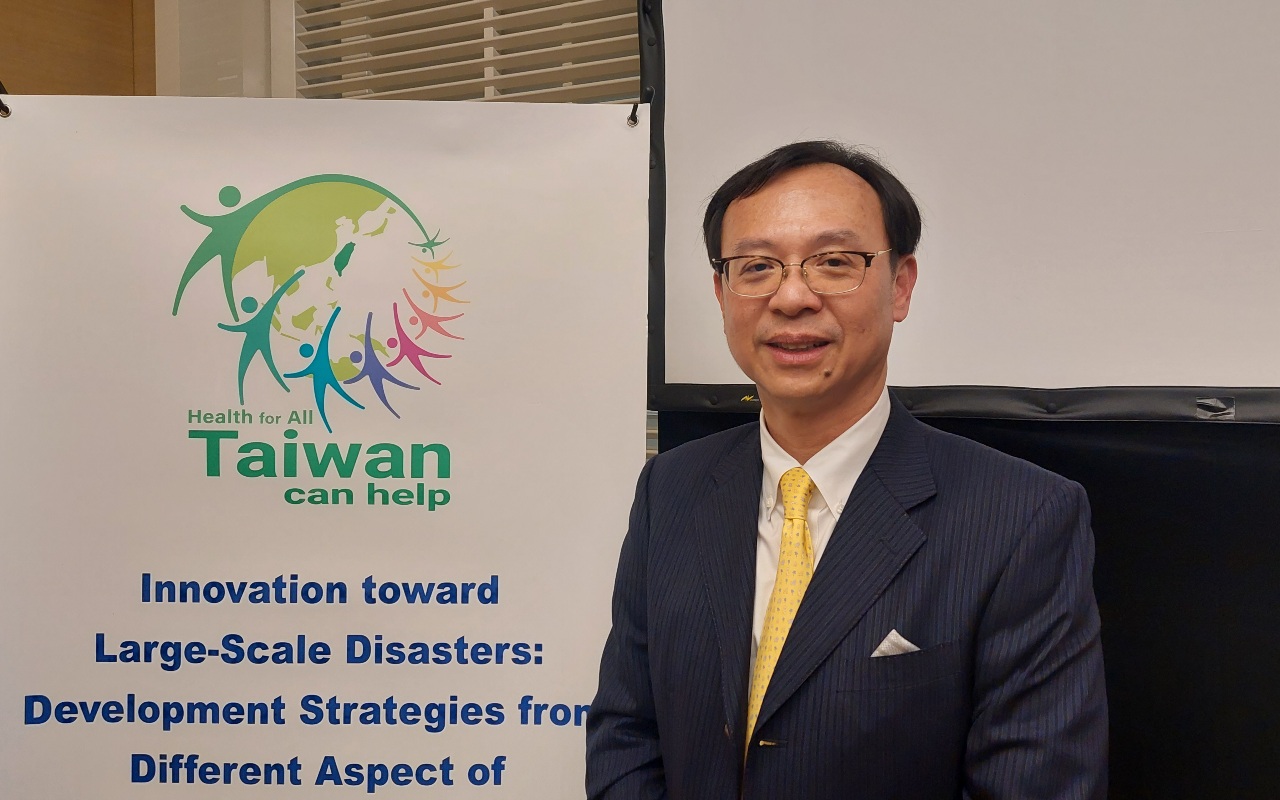 Taiwan's Health Ministry held a joint forum on Tuesday with the World Medical Association (WMA) in Geneva to address issues and needs medical professionals encounter when responding to large-scale disasters. The forum invited United States officials, Swiss non-profit organizations, and Taiwanese medical professionals to speak at the event.
The ministry held the forum in response to this year's World Health Assembly (WHA) agenda to strengthen global health organizations' preparedness and response to emergencies. Taiwan was excluded from this year's WHA, despite support from its diplomatic allies and World Health Organization members.
Taiwan's delegation to the WHA spokesperson and National Health Insurance Administration Director-General Shih Chung-liang (石崇良) says they are holding this forum because medical responses to emergencies are becoming increasingly challenging due to large-scale disaster events.
U.S. Assistant Secretary of State for International Organization Affairs Michele J. Sison and WMA President Osahon Enabulele were among those who attended the forum. Sison talked about the importance of medical responses during global pandemics and Taiwan's contributions and assistance on this topic.