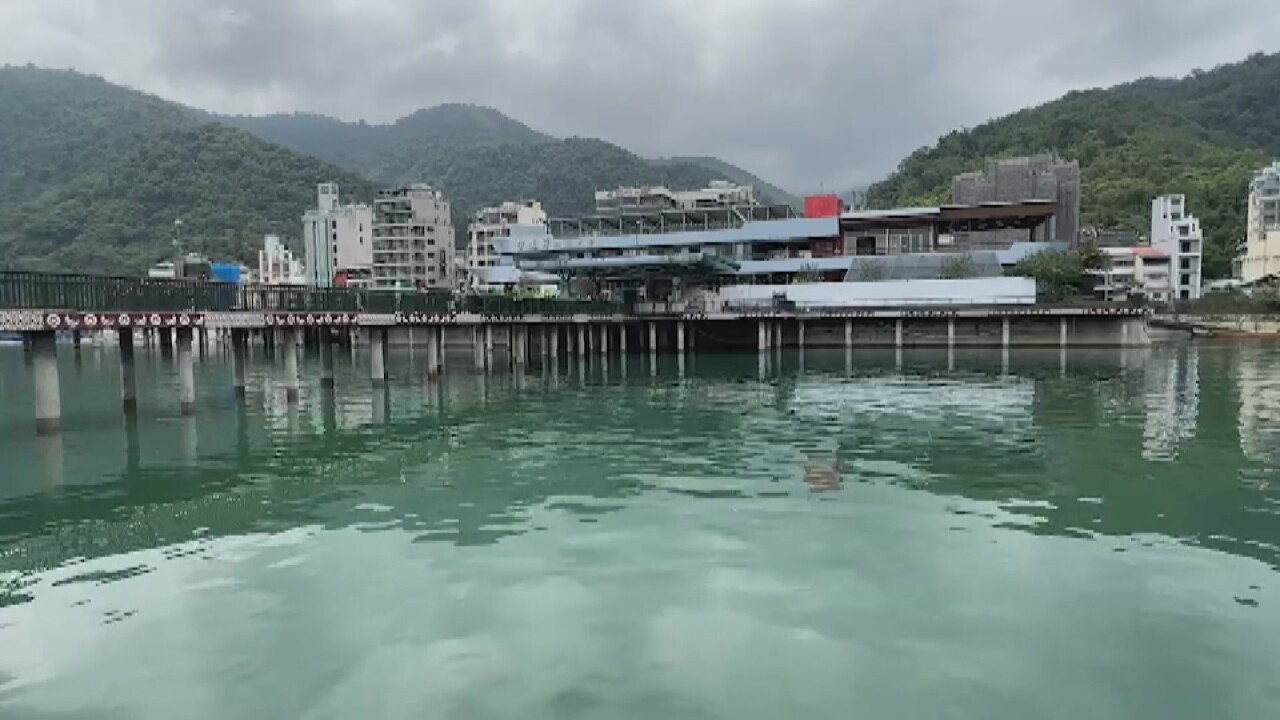 Taiwan has been facing a severe drought this year that depleted many reservoirs. While recent rainfall has increased water levels, some reservoirs are close to reaching full capacity while others are still stuck at low levels.
Video script:
Water rushes over the side of the Ming-te Reservoir in Miaoli County. After months of drought, recent heavy rains have replenished the reservoir's water, potentially to levels that will require immediate action.
Miaoli Irrigation Association official Chen Chien-kuo (陳建國) says authorities will have to initiate flood relief operations if the water level reaches 95% capacity. Last month, the reservoir was only 20% full, but now it's coming close to full capacity.
Popular tourist destination Sun Moon Lake is also experiencing a return to normal water levels. At the beginning of May the lake was drying up, with water levels so low that part of the lake's floor was left exposed. Tourists are happy to see that Sun Moon Lake is finally returning to its picturesque state.
Sun Moon Lake management administrator Liao Hsi-piao (廖錫標) says once water levels are both high and stable, his team will begin returning some of the boat docking equipment that has been removed due to the drought.
But not all areas have recovered. While Ming-te and Sun Moon Lake Reservoirs are close to 90% capacity, other reservoirs in southern Taiwan are only around 10% full. It's too soon to tell what will happen when the next typhoon hits Taiwan, but for now officials are telling the public to keep up their water conservation efforts.