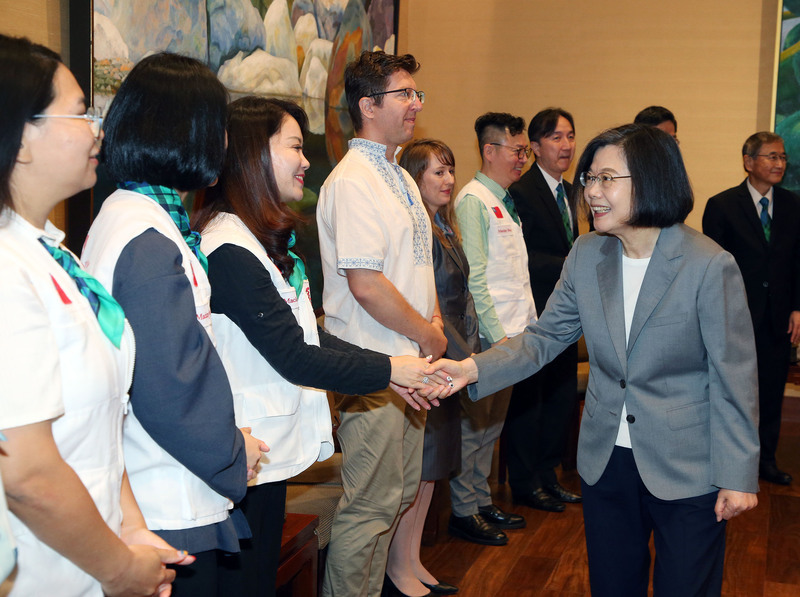 President Tsai Ing-wen (蔡英文) says Taiwan's medical aid in Ukraine demonstrates Taiwan's contributions to the international community. Tsai's comments came on Thursday after meeting with a medical team from Taiwan's Mackay Memorial Hospital. The team recently returned from a 10 day medical assistance mission to Ukraine.
The president says the Mackay team decided to go to Ukraine after learning about the country's need for additional medical resources, becoming Taiwan's first medical team to travel there. She adds that Taiwan is proud of how the team volunteered to aid the Ukrainian people, perform surgeries, and provide medical education even under the threat of attack.
Tsai says that as the Russo-Ukraine War continues, Taiwan's government will continue providing humanitarian relief to Ukraine. She adds that the Foreign Ministry and Health Ministry are working together on more opportunities to offer medical aid to the war-torn country.
The president also expressed her disappointment that Taiwan was not invited to the World Health Assembly in Geneva this week. She says the Mackay medical team demonstrates Taiwan's ability to help the international community, and its efforts show the world Taiwan's strength and benevolence.