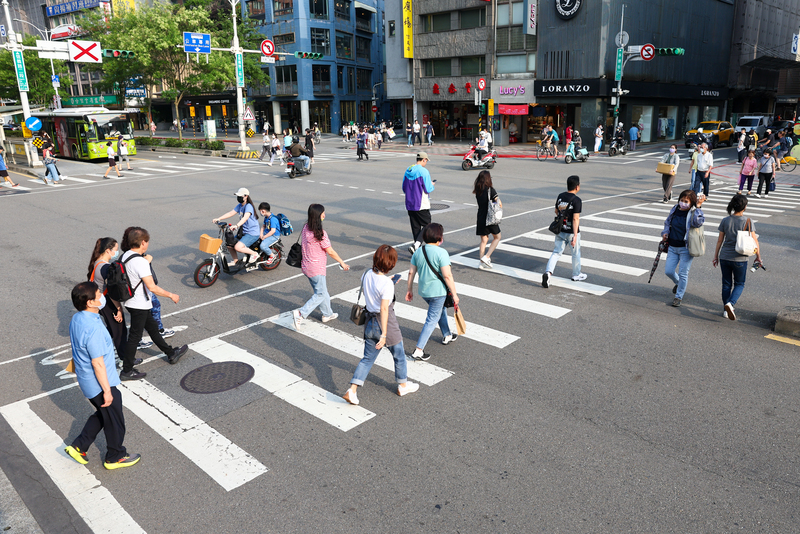 The Cabinet approved a set of guidelines on Thursday aimed at improving pedestrian safety. It is inviting the transportation and education ministries, as well as local governments, to implement stricter nationwide enforcement for yielding to pedestrians at intersections.
The guidelines also include programs to upgrade pedestrian infrastructures, design transportation safety advisories, and implement more severe punitive measures for traffic law violations. Premier Chen Chien-jen (陳建仁) says he hopes these traffic safety programs will reduce traffic crashes, injuries, and fatalities.
The moves come after several cases of deadly pedestrian accidents sparked public outcry. Media both inside and outside Taiwan have referred to its streets as a "living hell" for pedestrians, pointing out the loose enforcement of traffic laws on the roads. Government officials are actively seeking ways to enhance pedestrian safety awareness among motorcycle and car drivers, and improve the image of Taiwan's streets.
The police force is also making efforts to curb reckless driving. In a statement released on Thursday, the National Police Agency says there has been a 427% increase in citations for failure to yield to pedestrians compared to the same period last year.