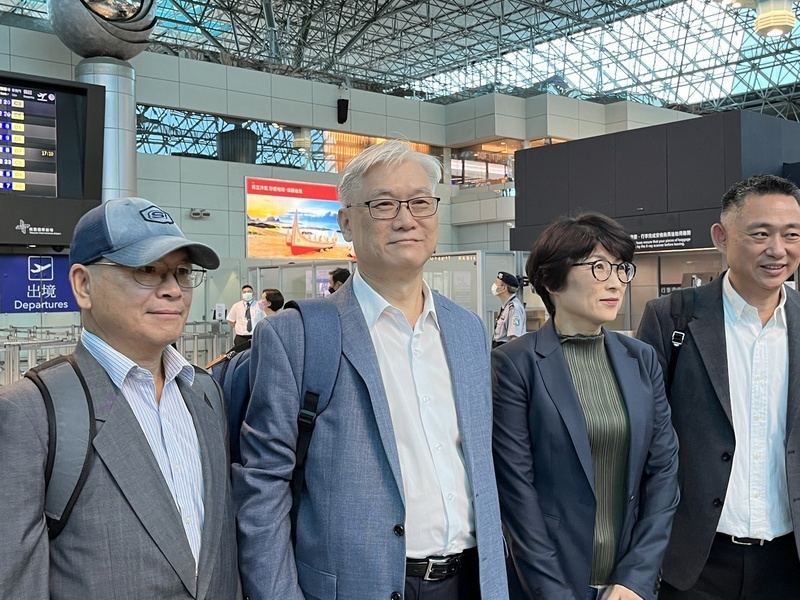 Kuomintang (KMT) Vice Chair Andrew Hsia (夏立言) says that if the government wants to improve cross-strait exchanges, they should not attach conditions. Hsia made the comments ahead of his trip to Xiamen, China to attend the 2023 Straits Forum. The annual event describes itself as focusing on "expanding non-governmental exchanges and deepening integrated development."
Hsia's comments were made in response to a statement released by the Mainland Affairs Council (MAC) last Friday laying out its position on the forum. The MAC says the Chinese Communist Party hosts the event as part of its United Front work against Taiwan aimed at promoting unification. The MAC also imposed a number of restrictions on Taiwanese citizens in regard to the event. These include banning any co-sponsorship or follow-up events in Taiwan and prohibiting central government personnel from attending.
Hsia says such conditions and obstacles to attendance are completely unnecessary. He says that the KMT has participated in the event for several years, and emphasizes that politicians within and outside Taiwan have called for more dialogue with China.
Hsia says President Tsai Ing-wen (蔡英文) and Vice President Lai Ching-te (賴清德) have both made comments calling for improved exchanges. He adds that U.S. Secretary of State Antony Blinken is due to arrive in China later this week, and that U.S. Defense Secretary Lloyd Austin also recently called dialogue a necessity.
In a press conference on Thursday, MAC Spokesperson Jan Jyh-horng (詹志宏) responded to Hsia's planned attendance. Jan says that while the government supports healthy exchanges with China, he questions whether this "carnival style" event represents real dialogue.