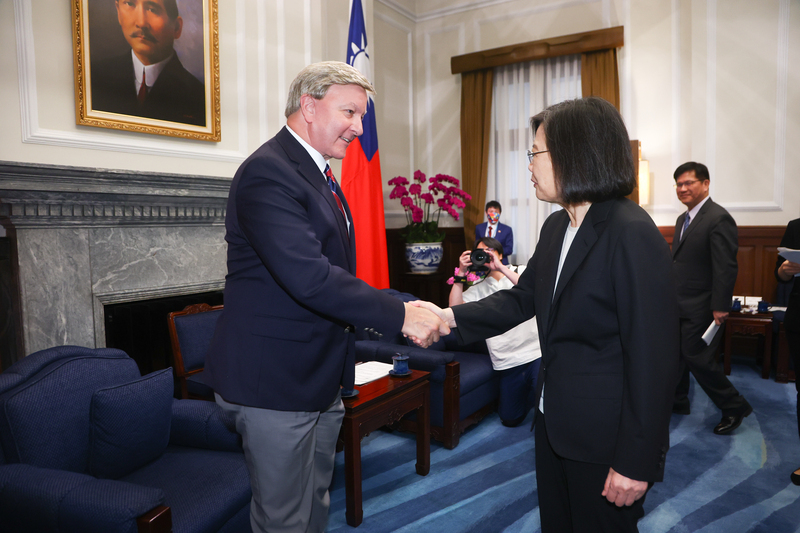 President Tsai Ing-wen met with the nine members of a U.S. Congressional delegation on Wednesday. The delegation is being led by the Chair of the House Armed Services Committee, Rep. Mike Rogers, and includes the committee's ranking member Rep. Adam Smith. It is one of the largest U.S. delegations to visit Taiwan according to the Foreign Ministry.
The Presidential Office says that this visit marks Rep. Rogers' second visit to Taiwan, and is the first time in recent years that the Armed Services Committee has organized such a delegation. The Armed Services Committee is responsible for funding and overseeing the U.S. Department of Defense and the U.S. Military.
The office also notes that Rep. Rogers has supported Taiwan in legislation such as the National Defense Authorization Act (NDAA). They add that the recent signing of the First Agreement of the U.S.-Taiwan Initiative on 21st-Century Trade demonstrates the growing economic and trade cooperation between the two sides. The office says it hopes that the trip will help to deepen economic, trade, and defense cooperation, and further contribute to the peace and stability in the Taiwan Strait.