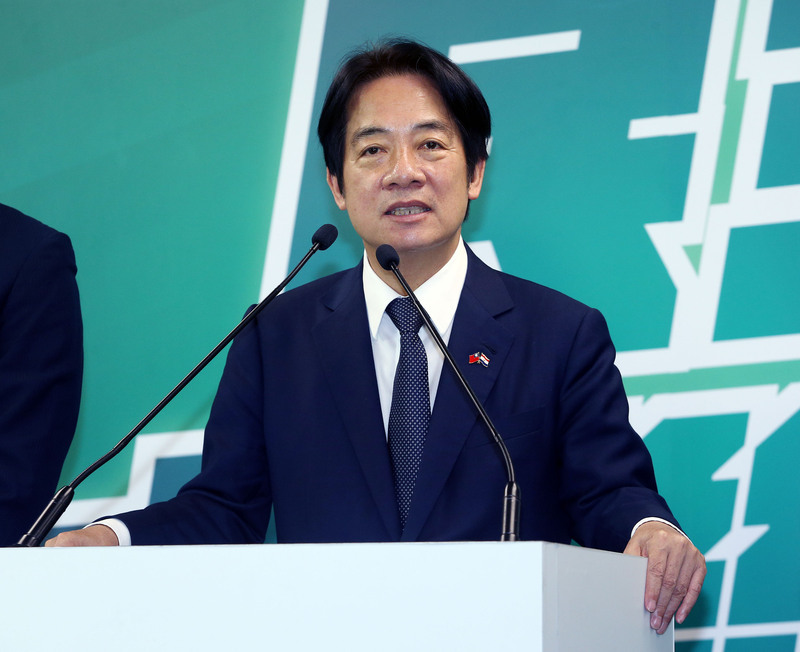 The latest poll by the Association of Chinese Elite Leadership (ACEL) shows DPP's Lai Ching-te (賴清德) remaining in the lead for Taiwan's 2024 presidential election.
The results released on Friday reflected a support rate of 32.4% for Lai and 25.9% for Taiwan People's Party candidate Ko Wen-je (柯文哲). KMT candidate and New Taipei City Mayor Hou You-yi (侯友宜) trailed last with only 17.6%.
Support rates were also provided should Foxconn founder Terry Gou (郭台銘) join the race. Given the hypothetical scenario, the support rates of Lai, Ke, Hou, and Gou are 33.6%, 21.1%, 14.8%, and 12.5% respectively. The data indicate Gou's candidacy would significantly impact the blue and white camps.
ACEL secretary-general Wang Chih-sheng (王智盛) says the poll suggests that the pan-blue camp seems more disconnected and has not been able to consolidate support both within and outside their party.
Taiwan Association of University Professors President Chen Li-fu (陳俐甫)believes a four-candidate scenario would benefit Lai. However, the poll shows a lack of swing voter mobilization for Lai and that this should be a priority for increasing his support base.
ACEL says the poll was conducted from July 10 to 12 and sampled 1003 people aged 20 and above. The margin of error is 3.1%.