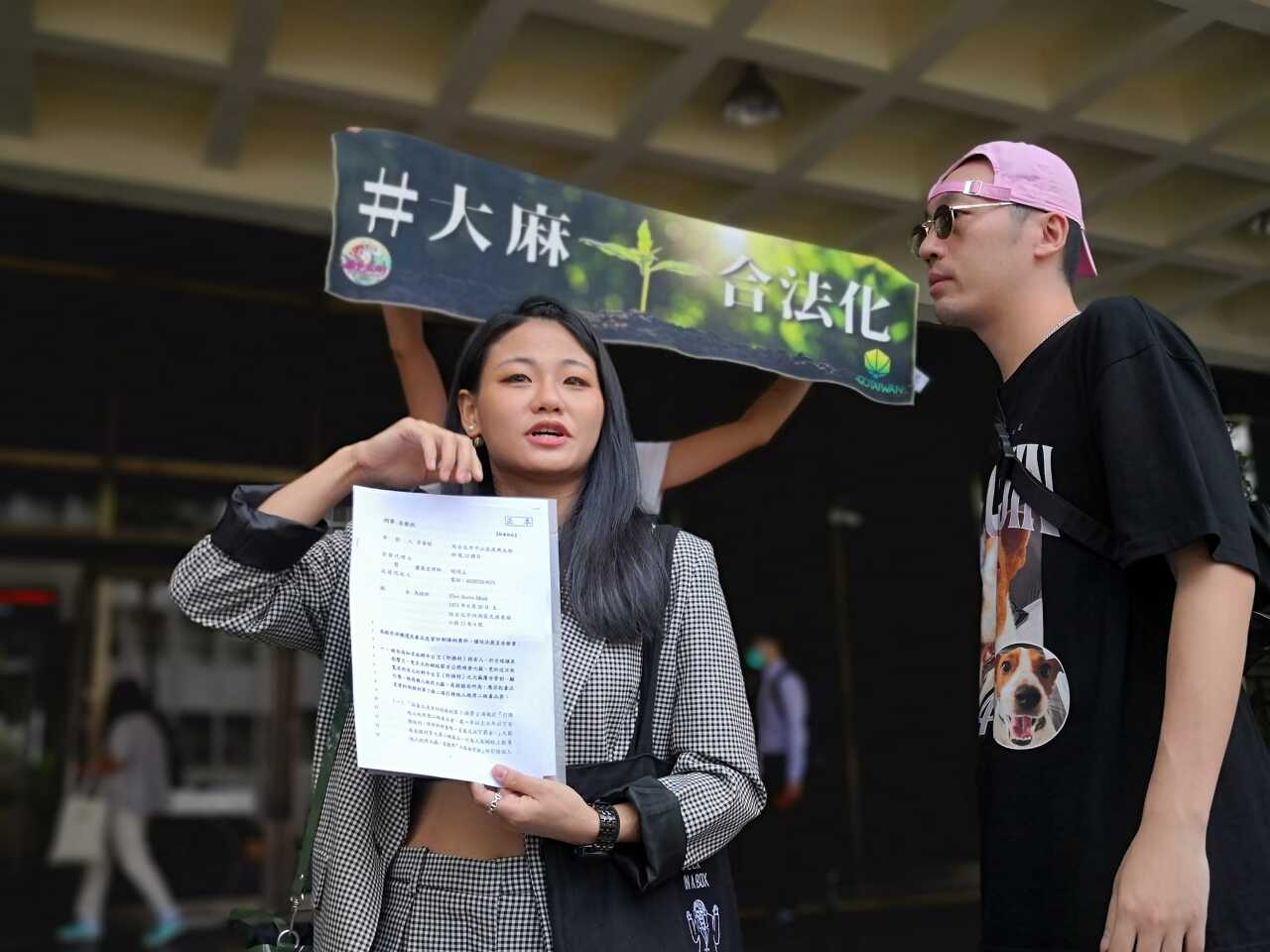 Taiwanese nationals that post videos of themselves smoking cannabis in countries where it is legal can be prosecuted in Taiwan for "inducing" others to use drugs. That's according to a press release put out by the Ministry of Justice on Wednesday, which says such videos spread rumors that cannabis is "harmless".
The statement says that inducing others to smoke marijuana, regardless of whether the action is done inside or outside Taiwan, is a prosecutable offence under the Narcotics Hazard Prevention Act. They add that the punishment for this crime is a prison sentence of up to seven years and a fine of up to NT$1 million (US$31,000).
No reason was given for why the statement was released. However, many Taiwanese have recently been traveling to countries such as Thailand where marijuana has been legalized. Some tourists may post videos of themselves consuming legal marijuana on social media.
In response to the statement, cannabis reform activist Zoe Lee (李菁琪) filed a lawsuit against billionaire business magnate Elon Musk, who has famously smoked cannabis on camera. Lee's lawsuit is an attempt to highlight the law's overreach. Lee says the law limits free speech and asks whether it allows Taiwanese nationals working overseas in the legal cannabis industry to be prosecuted.