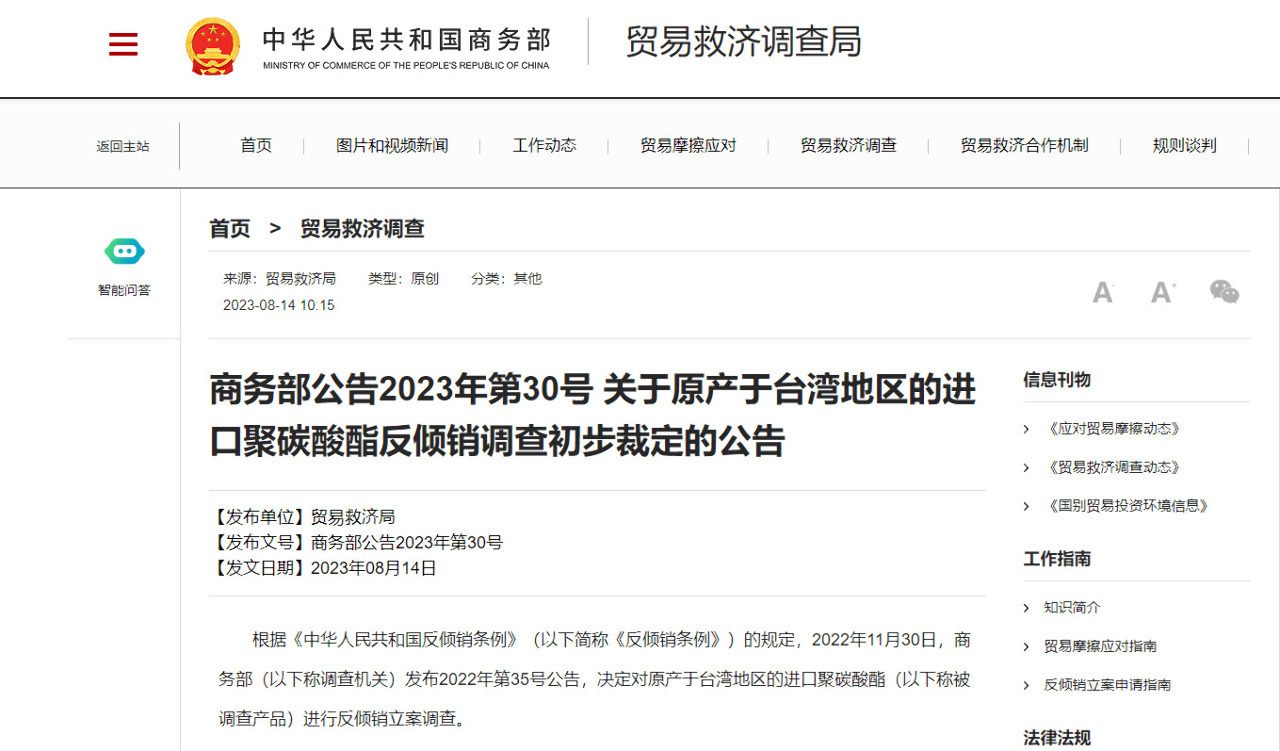 On Monday, Reuters reported that China's commerce ministry is planning to impose an anti-dumping tariff on Taiwan's polycarbonate starting from Tuesday.
According to China's commerce ministry, it has allegedly been investigating the harms that polycarbonate imports originating from Taiwan have brought to its domestic industry since last year. A preliminary ruling concluded that Taiwan's exports of polycarbonate amount to dumping that has brought substantial damage to China's polycarbonate industry.
Polycarbonate is a transparent thermoplastic that is commonly used in the production of electronic devices, plastic film, cars, optics, packaging, medical devices, and others.