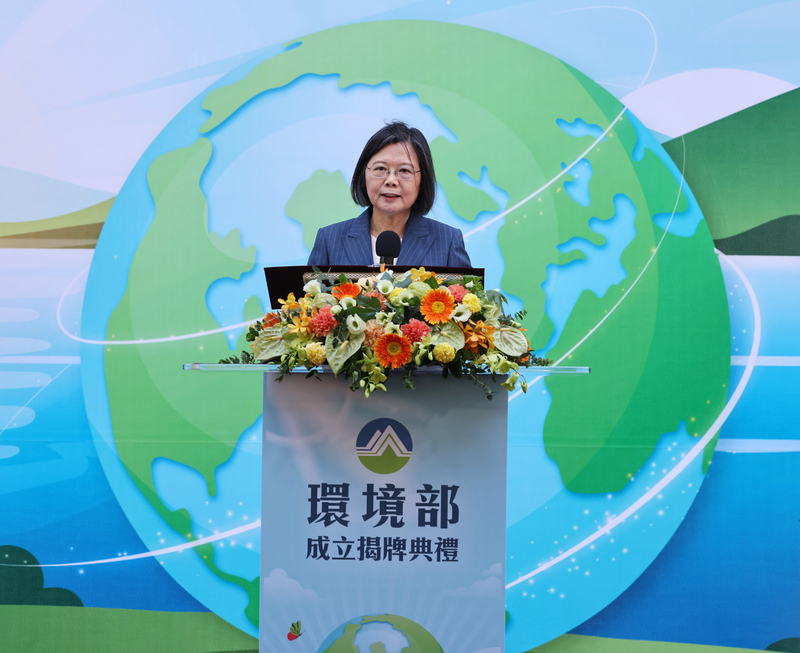 President Tsai Ing-wen (蔡英文) presided over the launching ceremony of the Ministry of Environment on Tuesday. The ministry has been reshuffled and upgraded from the previous Environmental Protection Administration 36 years after its establishment in 1987.
Multiple administrative departments and one research unit have been founded to accelerate legislation and policies to cope with climate change, reduce greenhouse gas emissions, implement resource recycling, and develop climate technology.
Tsai said that the ministry's launch signifies the government's commitment to a sustainable environment and also reflects Taiwanese society's increasing expectation for environmental protection.
She pointed out that the world is confronting the challenge of climate change and that it is a critical moment for Taiwan to enhance its competitiveness by speeding up net-zero transitions and promoting sustainable development.