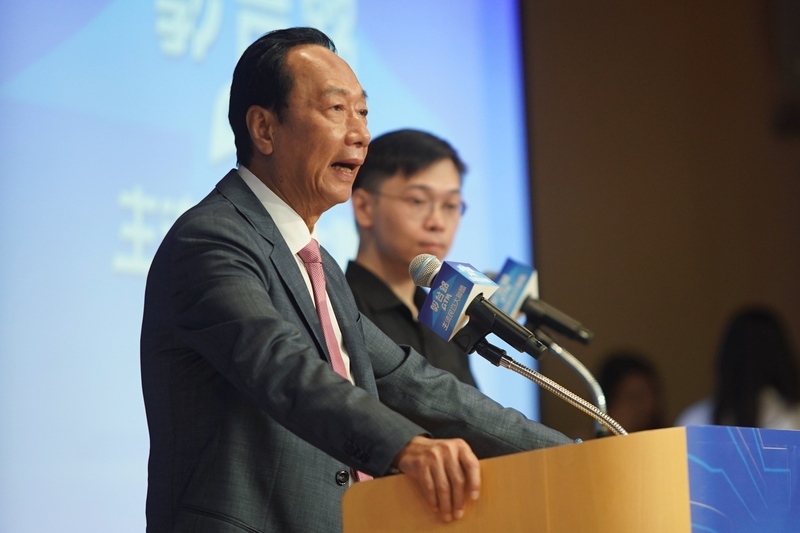 Foxconn Technology Group founder Terry Gou (郭台銘) announced his bid for the 2024 presidential election in a press conference on Monday.
Guo emphasized that he is running to unite the opposition and that it is only through integration that the opposition camp could win. He said that he will continue to invite the other two candidates running against the Democratic Progressive Party (DPP) to discuss national issues together.
Guo also said that it is time for entrepreneurs to lead the country and he is the only one among the current candidates who has practical experience in entrepreneurship. He added that he represents the moderates and expects that he will be the largest common denominator for unity.
Guo previously wrote an Op-Ed published by the Washington Post calling for a return to the One China Framework. Guo sees direct talks with China as a means for moving forward and for Taiwan to fully protect its democracy, freedom and way of life.
The other presidential candidates in the running are Vice President Lai Ching-te (賴清德) of the DPP, New Taipei Mayor Hou Yu-ih (侯友宜) of the Kuomintang (KMT), and Taiwan People's Party (TPP) Chairman Ko Wen-je (柯文哲).