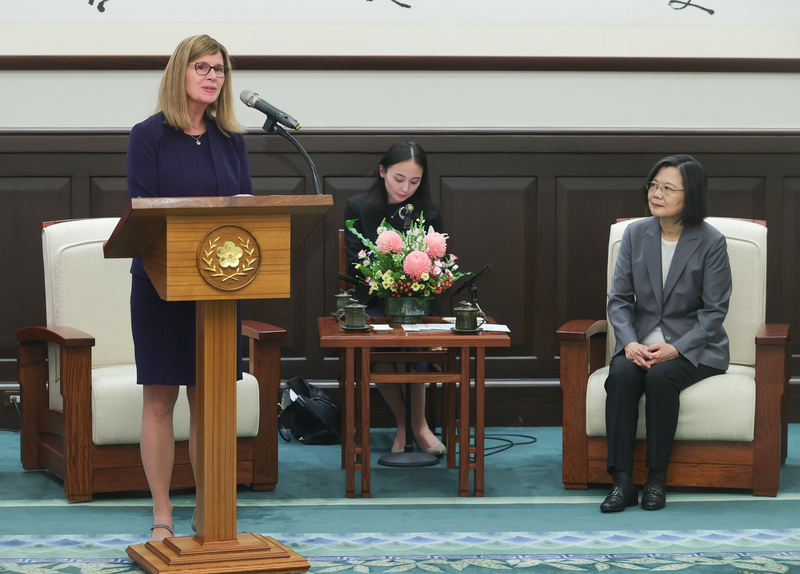 President Tsai Ing-wen (蔡英文) met with a delegation of United States cybersecurity businesses led by the Standards and Technology Commerce Under Secretary Laurie Locascio on Monday. During their discussion, Tsai highlighted the mutual importance of cybersecurity for Taiwan and the United States, emphasizing their commitment to addressing this crucial issue.
Locasio led the delegation of 13 companies with the goal of engaging with Taiwan's leading experts in ICT security and critical infrastructure protection markets. Tsai expressed Taiwan's willingness to share its experiences with global democratic partners including the United States. Tsai said she looks forward to continued collaboration in strengthening cybersecurity and advancing innovative technology for safer and more progressive global development.
President Tsai emphasized that cybersecurity is a fundamental aspect of national security and has been a key policy focus during her tenure. She noted previous examples of collaboration, such as Taiwan's participation in global cybersecurity conferences and the inaugural US-Taiwan Science and Technology Cooperation Dialogue in May. These collaborative efforts are significant in enhancing technological cooperation between Taiwan and the United States.