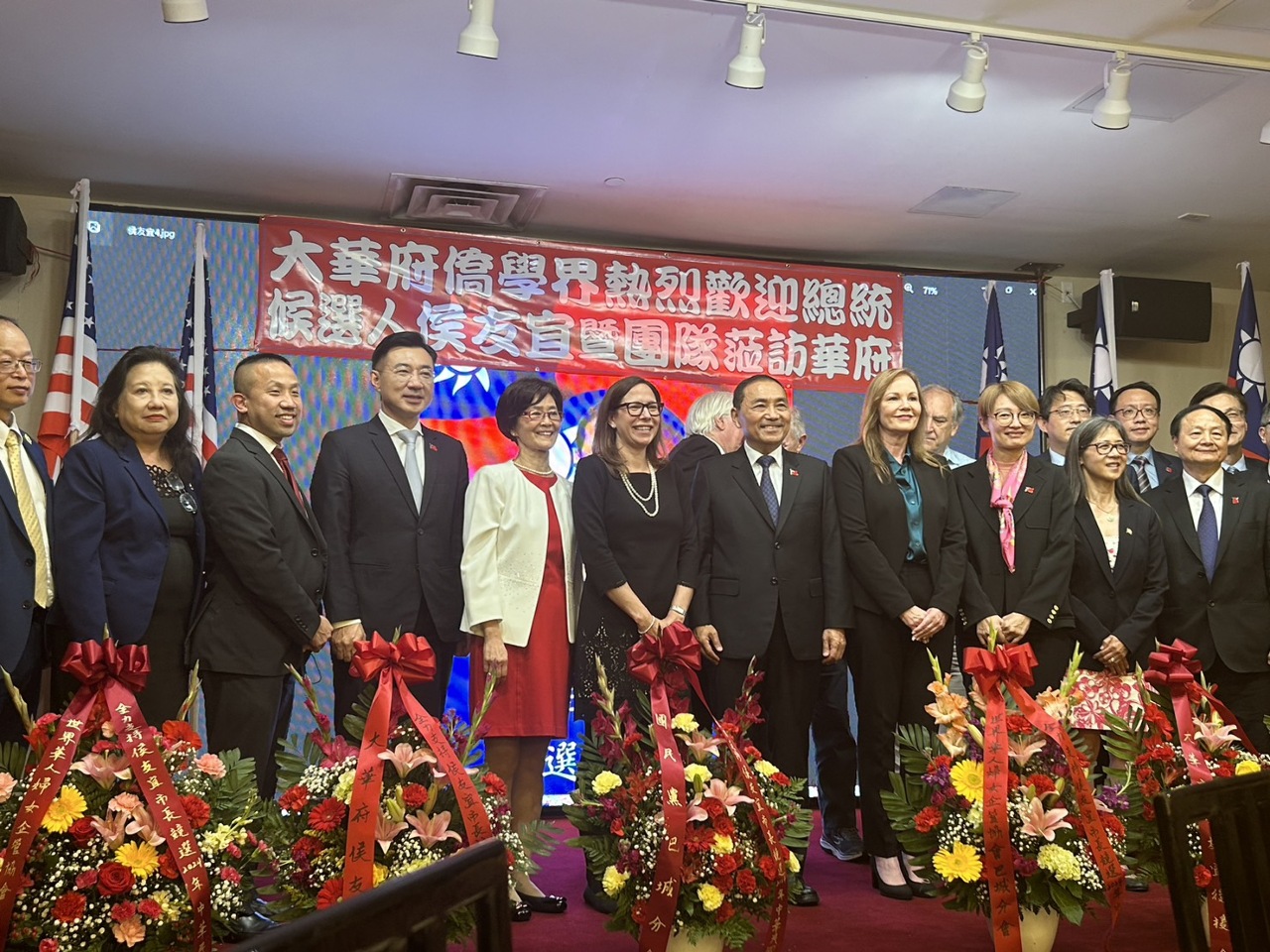 AIT Chair Laura Rosenberger met with New Taipei City Mayor and Kuomintang (KMT) presidential candidate Hou Yu-ih (侯友宜) at a dinner gathering of overseas Chinese in Washington D.C. on Sunday. Hou is currently in the United States on an eight-day visit.
Rosenberger said that Taiwan plays an important role in maintaining the peace and stability of the Taiwan Strait, and the U.S. will continue to support and strengthen Taiwan's self-defense capacity. Rosenberger pointed to the signing of the U.S.-Taiwan Initiative on 21st-Century Trade in June as another testament of the strong friendship between the two sides. Rosenberger also said that she looks forward to more exchanges between the people of Taiwan and the U.S and more collaborations such as in trade and security policies.
Currently, the U.S. does not have diplomatic relations with Taiwan. The collaborations between the U.S and Taiwan are based on the "One China" policy of the U.S., the Taiwan Relations Act, and the three U.S.-China Joint Communiqués.