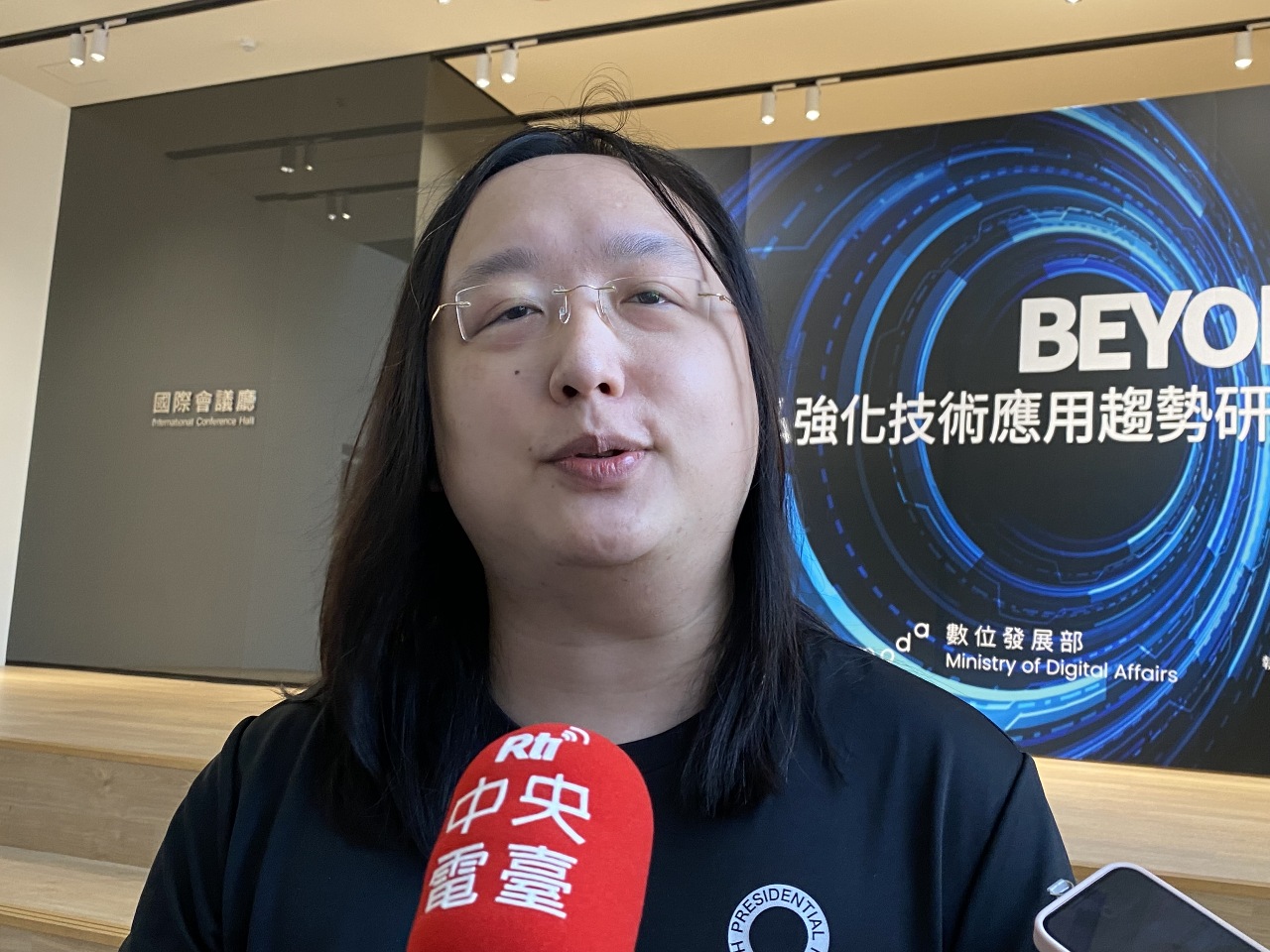 The Digital Affairs Ministry has announced the establishment of public welfare guidelines for data use and hoped it could become applicable for the general public by the end of the year. This was the word from Digital Minister Audrey Tang (唐鳳) in an interview after the 2023 Beyond Data technology seminar opening on Monday.
Tang announced the availability of a public policy online participation platform at https://join.gov.tw/ where a draft of the guidelines is open to input. They said that they hope that public opinion can be taken into account to finalize the guidelines by the end of the year.

Tang explained that information security technology can ensure that all collected data is encrypted, so even if it is hacked, hackers cannot use it. They cited the text messaging system adopted by Taiwan during the COVID-19 pandemic as an example, saying that not only did it achieve its epidemic prevention goals, but it also did not leak personal information.
As for the 2023 Beyond Data seminar, focus was placed on three major themes: international trends of privacy-enhancing technologies, technological innovation, and cross-disciplinary applications. It shared practices of various countries, hoping to learn from each other's strengths and overcome weaknesses, and build high level security mechanisms for data protection.