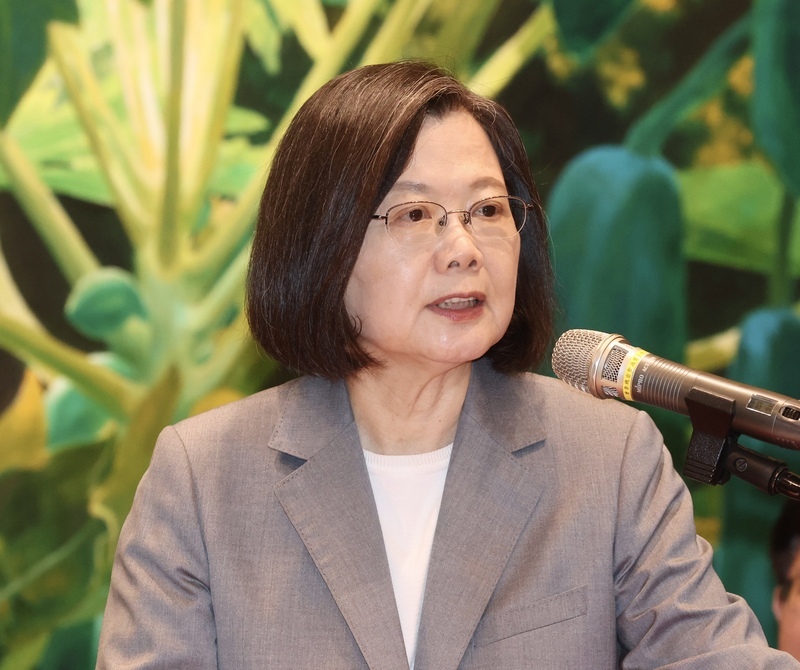 President Tsai Ing-wen (蔡英文) received a Hajj group from Taiwan at the Presidential Office on Tuesday and spoke on the importance of enriching Taiwan's diverse faiths and creating a Muslim-friendly society.
Tsai thanked the members for helping Taiwan deepen its friendship with Islamic countries and congratulated the group for their ability to complete the most sacred pilgrimage in Islam. The president said that the Hajj group is an important communication bridge between Taiwan and the Islamic world.
Tsai says there are currently around 250,000 Muslims in Taiwan and that the country ranked third in the Global Muslim Travel Index in 2023. This means Taiwan has improved in terms of social security, freedom of religion, and the integration of Muslim tourism resources.
Tsai says the government and private sector have worked together to create more Muslim-friendly spaces, including installing Muslim prayer rooms in major transportation hubs, such as airports and stations. Tsai also says the government is promoting the certification of Muslim-friendly hotels and restaurants and that there are now almost 300 halal-certified restaurants in the country. In addition, the number of travel agencies that have obtained Muslim-friendly certification has also increased year by year, allowing Muslims to conveniently travel or eat in Taiwan with peace of mind.
Tsai says she hopes that more Muslims will come to Taiwan and experience the country's friendliness and convenience. She hopes for more exchanges between Taiwan and Islamic countries and to enrich Taiwan's multi-faith culture.