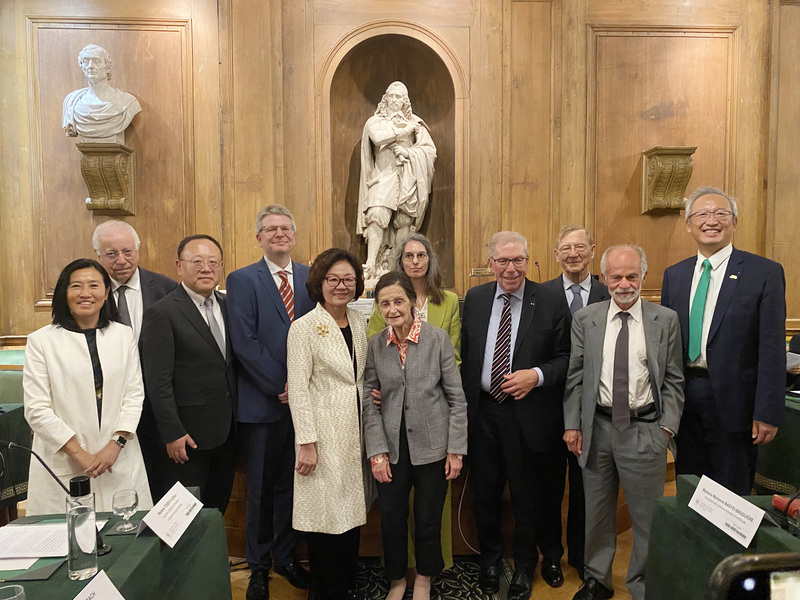 The 26th Taiwan-France Cultural Awards ceremony was jointly presented by Culture Minister Shih Che (史哲) and Academie des Sciences Morales et Politiques Secretary Bernard Stirn on Monday evening at the Académie Française.
Cultural Affairs Council Former Chairperson and pianist Yu-xiu Chen (陳郁秀), German translator Thilo Diefenbach (蔣永學), and National Yang Ming Chiao Tung University Associate Professor Charlotte Pollet (博佳佳) received awards for promoting the development of Taiwanese culture.

Yu-xiu Chen said that Taiwan's visibility has increased in recent years, and Taiwan's dominant culture is an advantage for cultural diplomacy. She pointed out that the world wants to understand Taiwan.
In his speech, Minister Shih Che said that the Taiwan-France Culture Award symbolizes the two countries' common pursuit of freedom, anti-oppression and fight against inequality. He added that he hopes that through cultural dialogue, the world can discover, get to know, and grow closer to Taiwan.