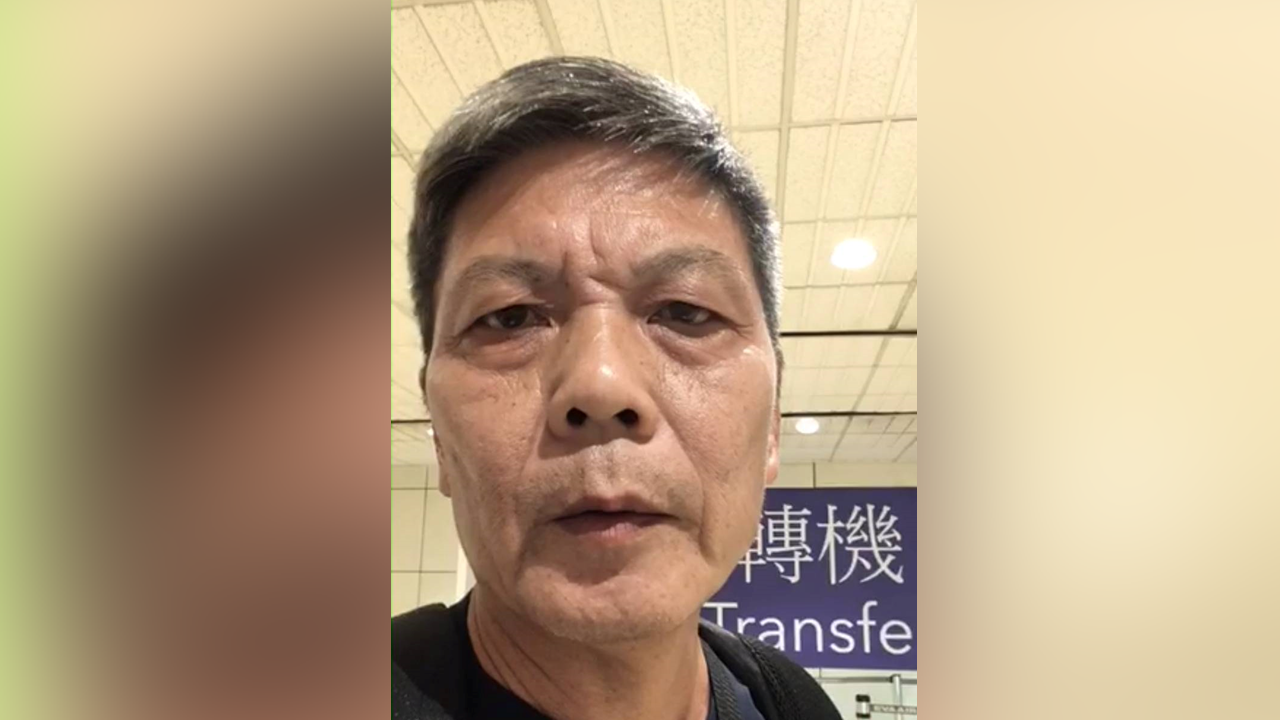 Chinese citizen rights activist Chen Siming (陳思明) has arrived in Taiwan seeking political asylum, according to a video he posted on Twitter on Friday. Recording from the transfer terminal of Taoyuan International Airport, Chen called for friends and activists to pay attention to his case and said he is seeking refugee status in Canada or the United States. He also urged the Taiwanese government not to deport him.
In the tweet, Chen says that Chinese authorities held him in arbitrary detention, confiscated his phone, and even conducted a psychiatric evaluation. He says that he could no longer endure the cruel treatment and threats that were destroying his personality and dignity.
Chen is a well-known activist from Zhuzhou, Hunan Province who participated in commemorations of the 1989 Tiananmen Square massacre. Chinese authorities detained Chen on numerous occasions for posting pictures of himself holding signs commemorating the Tiananmen Square protests on their anniversary.
In an interview with Radio Free Asia on Friday, Chen says he fled to Thailand after being released from detention in China on July 22. Chen says he gained temporary refugee status in Thailand, but due to the close relations between Thailand and China, he feared he could be detained by immigration at any time. He then booked a return flight to China which transferred through Taoyuan, where he now awaits his fate.