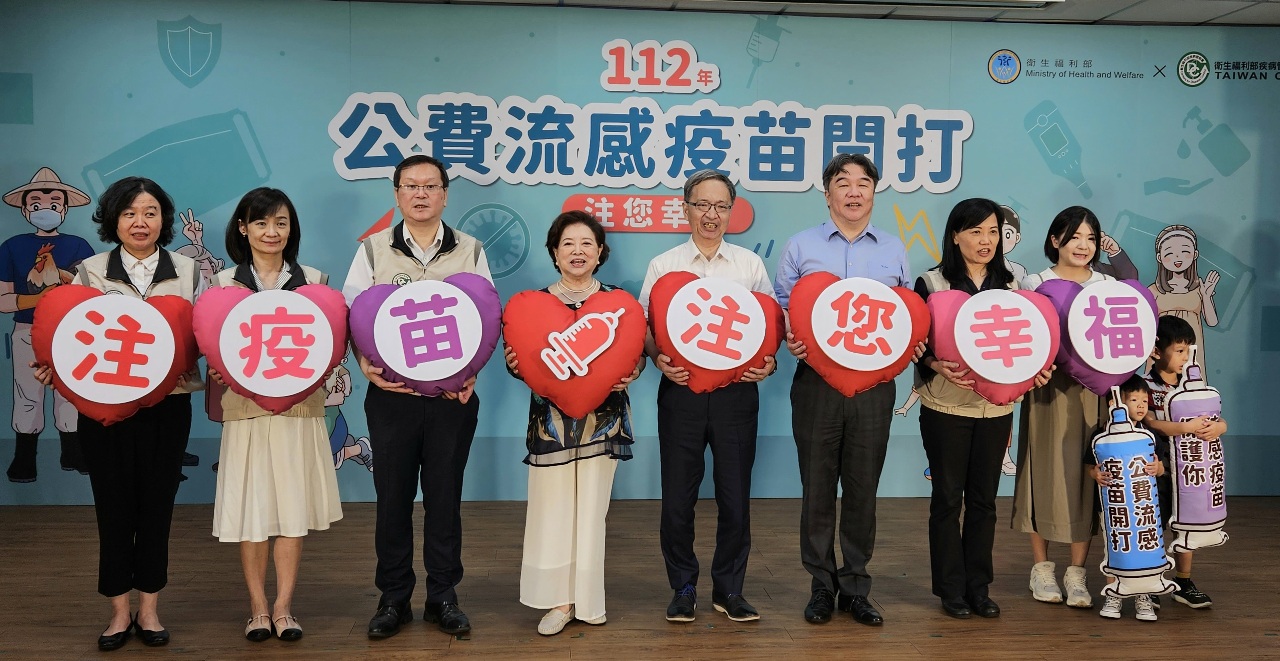 The Center for Disease Control (CDC) announced the start of its free flu vaccine program on Monday at a press conference on the same day. This year, the CDC is offering four brands of vaccines. Health Minister Hsueh Jui-yuan (薛瑞元) emphasized that all four brands have been carefully evaluated, and are safe and effective. He urged the public to get vaccinated regardless of the brand.
The CDC is providing almost seven million doses this year, representing nearly 30% of the population. The program is being carried out in two phases. The first phase targets high-risk groups, including people over 65, preschool children, and healthcare workers. The second phase, which begins on November 1, will be open to adults aged 50 to 64 without high-risk health conditions.
At the press conference, Hsueh and Deputy Health Minister Wang Pi-sheng (王必勝) both received flu shots. In addition, Wang also received a COVID-19 XBB 1.5 vaccine. Wang emphasized that antibodies are created two weeks after the flu vaccine, and can last up to one year with a protection rate of 82%.
Hsueh said that the COVID-19 pandemic may have contributed to the flu season dragging on from last year to this year. He expressed confidence that the flu vaccine program will help mitigate the flu's impact and urged the public to get vaccinated as soon as possible.