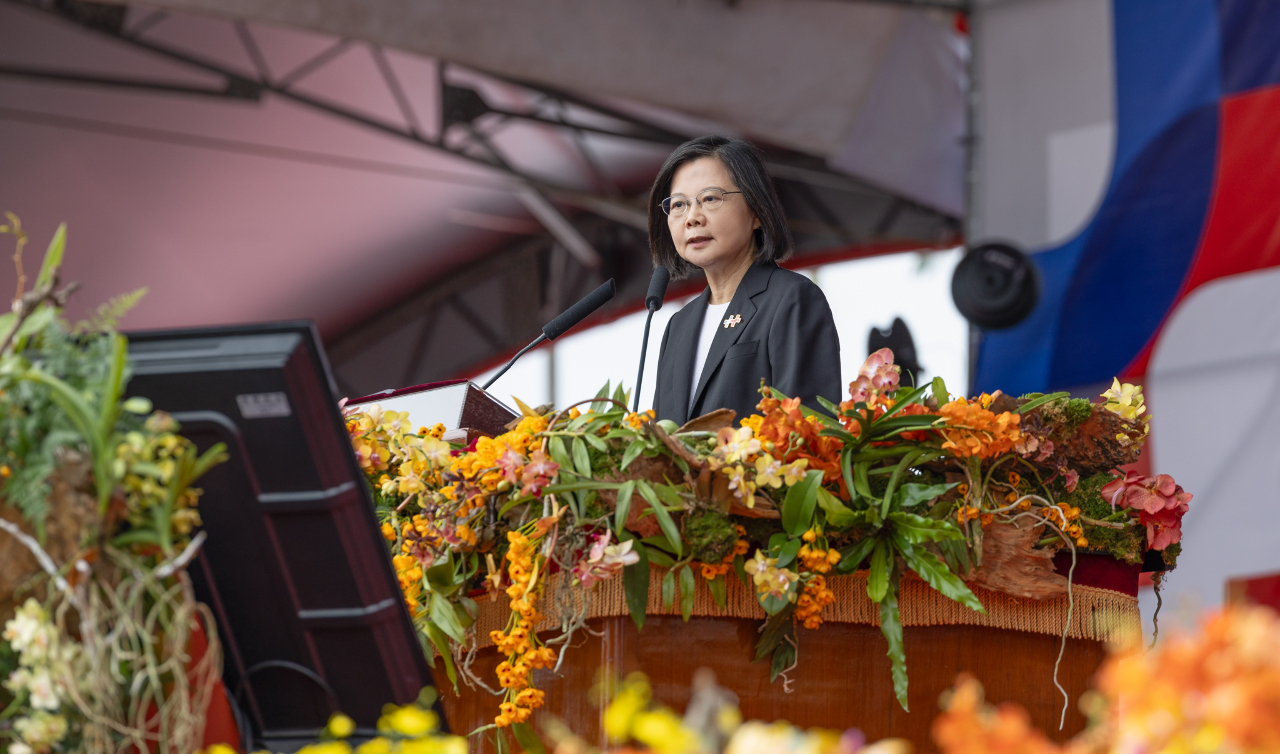 President Tsai Ing-wen (蔡英文) delivered her last National Day address in front of the Presidential Office Building on Tuesday.
During the annual celebration, Tsai highlighted the many accomplishments her administration achieved in the past eight years. She pointed to the many domestic reforms implemented during her terms such as the transition to green energy from nuclear power, the legalization of same-sex marriage, the pension reform, the increase to minimum wages, and the promotion of social housing.
In her speech, she also underlined Taiwan's determination to maintain the status quo to ensure continued peace in the Taiwan Strait. Stating the four commitments her administration adhered to, she reiterated Taiwan's stance on 'not to provoke and not to act rashly'. Tsai emphasized however that Taiwan 'will not bow to pressure' as it continues to preserve the country's democratic system, working with like-minded countries to maintain peace and stability in the region.
Tsai ended her speech by thanking the 23 million people of Taiwan for giving her the opportunity to serve two terms. Tsai said that she is confident that a democratic Taiwan will continue moving forward and make the world a better place.
The president will complete her final term in office on May 20, 2024.