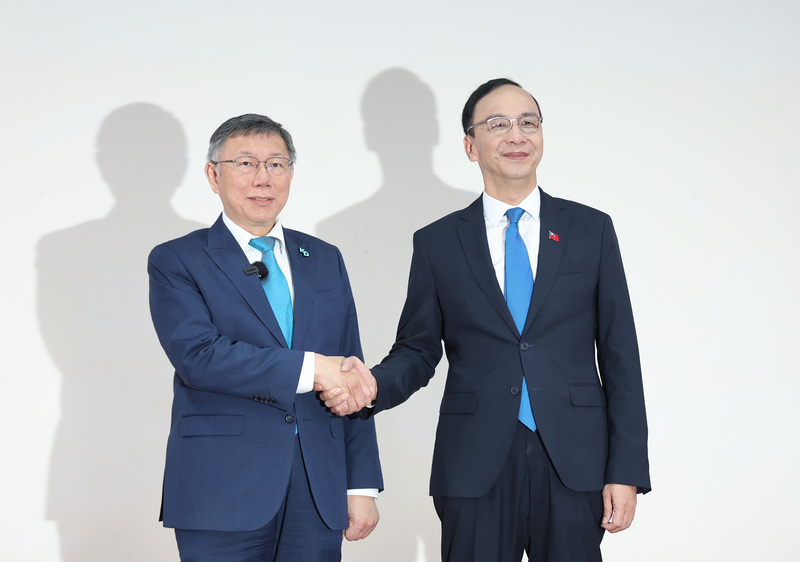 Consultations between the heads of the Kuomintang (KMT) and Taiwan's People's Party (TPP) on cross-party collaboration efforts started on Monday. KMT Chairman Eric Chu (朱立倫) and TPP Chairman and presidential candidate Ko Wen-je (柯文哲) held a closed-door meeting with a joint press conference that followed.
During the press conference, the two parties announced that they will cooperate to increase their party seats at the Legislature in the 2024 election. Chu expressed hopes that through their collaboration, a one-party dictatorship can be avoided. He emphasized that he and Chairman Ko have reached a consensus on this matter and will both work hard towards that end.
Both parties previously had talks on the possibility of a joint ticket for the presidential election but discussions stalled as campaign teams did not reach an agreement on the matter. Discussions only continued after both the KMT and the TPP agreed to hold party-to-party negotiations on how they will cooperate in the upcoming elections.