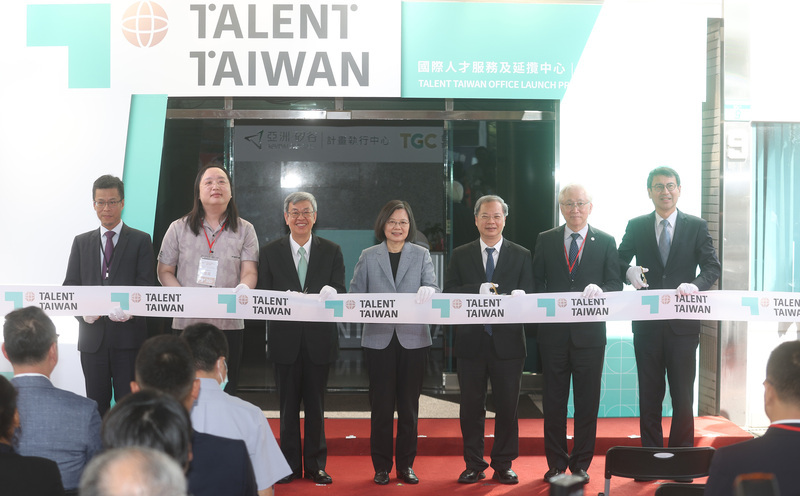 The National Development Council officially launched Talent Taiwan on Wednesday, a service center which aims to recruit foreign professionals and help familiarize them with living in Taiwan.
At the press conference, President Tsai Ing-wen (蔡英文) said that the center demonstrates Taiwan's openness to people from all over the world to invest, work and live in Taiwan. She says that attracting more foreign talent not only helps Taiwan become a key force in the global economy, but may also help alleviate the labor shortage caused by the pandemic.
Premier Chen Chien-jen (陳建仁) also spoke at the event, and expressed his hopes that the center will help foreign professionals feel like they are coming home when they return to Taiwan. He adds that he expects the center to provide quality assistance to foreigners and their dependents in Taiwan, including those with disabilities.
Talent Taiwan is an expansion of the Taiwan Employment Gold Card Office which services more than 8,000 gold card members. Taiwan gold card holders are provided with a resident visa, work permit, Alien Resident Certificate (ARC), and re-entry permit, which allows holders to leave and re-enter Taiwan multiple times over the course of 1-3 years.