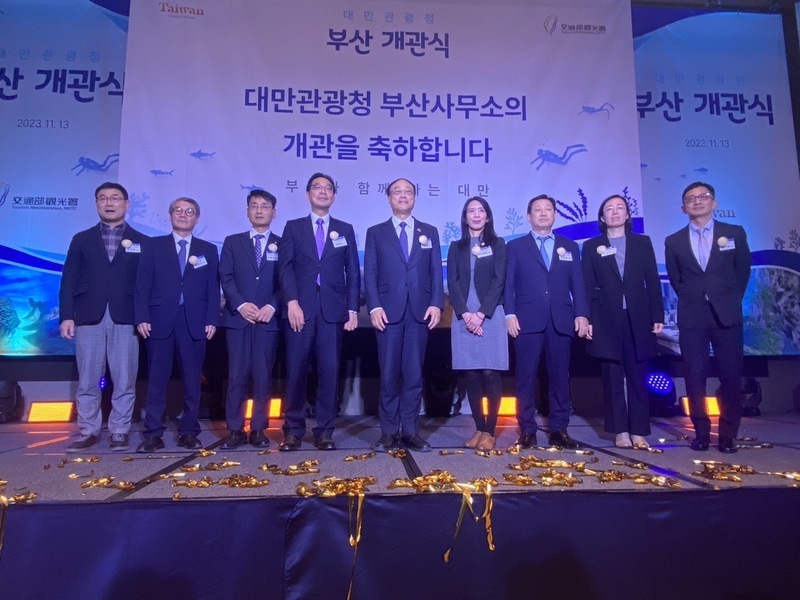 Taiwan's Tourism Administration opened a new office in the city of Busan, South Korea on Monday with hopes of encouraging more South Korean visitors to Taiwan and bringing tourism back to pre-pandemic levels. This marks Taiwan's second tourism office in South Korea, following the establishment of its Seoul office in 1990.
The opening ceremony was presided over by Tourism Administration Director-General Chou Yung-hui (周永暉) and attended by dignitaries from both the Taiwanese and South Korean governments, as well as industry representatives. The Busan office will play a key role in assisting travel agencies and stakeholders in creating tailored travel itineraries and expanding sales channels.
As of October, the number of South Korean visitors to Taiwan exceeded 550,000, ranking third and showing robust post-pandemic recovery. The new office will focus on actively attracting tourists from the southern Korean market, collaborating with the travel and aviation sectors to enhance Taiwan's appeal and drive growth in South Korean tourist arrivals.