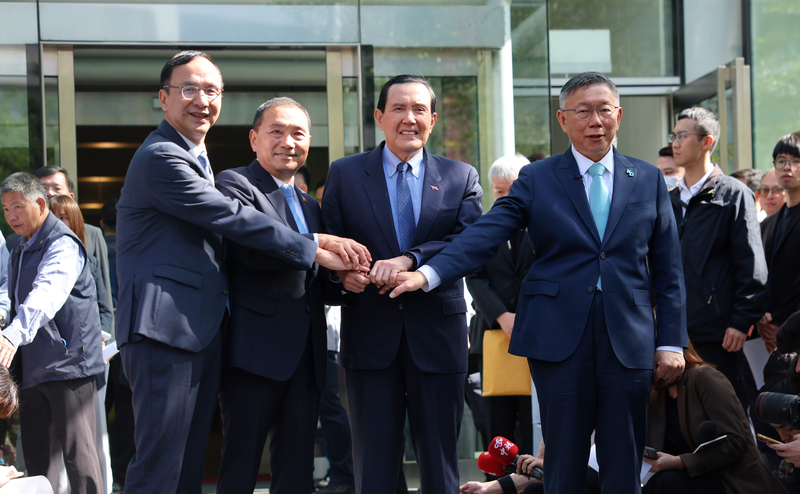 In major election news, two of the leading candidates for Taiwan's 2024 presidential election announced their intention to run on a cross-party ticket on Wednesday. Kuomintang (KMT) candidate and current New Taipei City Mayor Hou Yu-ih (侯友宜) announced alongside Taiwan People's Party (TPP) Chairman Ko Wen-je (柯文哲) their intention to run together as president and vice president, following a second meeting on the subject.
The system for choosing which candidate will lead the ticket as president has been the main source of contention in negotiations between Hou and Ko, with the two candidates neck and neck in most public opinion polls. The two agreed to use several such polls to decide who will run for the top spot, with a decision expected by Saturday. For every poll in which Ko's favorability surpasses Hou's beyond the margin of error, Ko will be given one point, while Hou will receive the point if the difference falls within the margin of error.
The meeting between the parties concluded with the two candidates shaking hands and making speeches, alongside former President Ma Ying-jeou (馬英九) and KMT Chairman Eric Chu (朱立倫).
Ko in his speech said that the agreement marks a historic turning point for Taiwan because there has never before been a coalition government. He says he hopes that with the blessing of former President Ma, everyone can work together to move Taiwan's history forward.