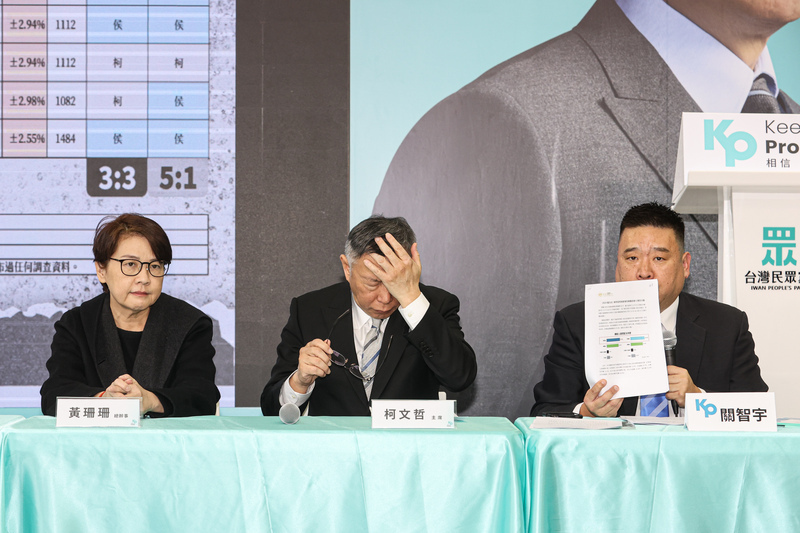 The historic agreement reached on Wednesday between two presidential candidates to run on a joint ticket in Taiwan's 2024 presidential election appears to have fallen apart over the weekend.
Taiwan People's Party (TPP) Chairman Ko Wen-je (柯文哲) said on Sunday that he will continue as his party's presidential candidate which may indicate that his deal to run alongside Kuomintang (KMT) candidate Hou Yu-ih (侯友宜) has fallen through. The deal on Wednesday saw the two sides agree to choose which candidate would run as president and vice president based on who performed better in public opinion polls. However, on Saturday, the two sides disagreed on how polls within the margin of error should be counted, destabilizing the agreement.
Hou, who is also the current Mayor of New Taipei City, said during a campaign event on Monday that no matter the outcome of the deal, he respects Ko's decision.
A spokesperson for Ko Wen-je's campaign on Monday said that Ko is still open to talks with the KMT. However, they add that Ko hopes the KMT will not misinterpret his good intentions, adding that Ko's acceptance of the initial margin of error rules was a political courtesy, not a sign of weakness.