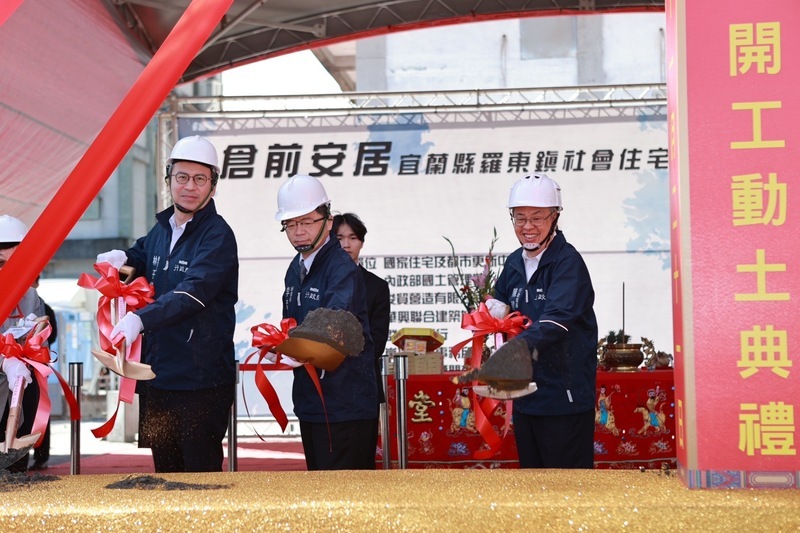 A groundbreaking ceremony marking the start of construction on the Cang Qian Housing social housing project in Yilan was held on Tuesday. Premier Chen Chien-jen (陳建仁) attended the ceremony, thanking the central and local governments, and the private sector for their joint efforts on the project.
Chen said in his speech that since 2016, the government has focused on housing issues, with a primary emphasis on social housing. He says the goal of building 120,000 units and leasing 80,000 units is on track to be exceeded by the end of next year.
Chen says there are three social housing projects planned in Yilan, totaling 800 units. The Cang Qian Housing project is the first one and will include 395 units with green and smart features. Chen added that the development will be integrated with cultural and historic buildings, forming a new cultural hub in Taiwan.
Chen added that additional housing measures, including a NT$30 billion (US$958 million) expansion of the rental subsidy program, are now open to university students renting off-campus. The Education Ministry will also provide a dormitory subsidy of up to NT$7,000 (US$223) and a one-time NT$30,000 (US$958) mortgage subsidy for eligible citizens to alleviate the mortgage burden on 550,000 households.