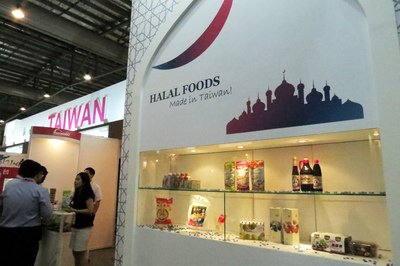 The 19th Food & Hotel Asia fair in Singapore opened on Tuesday. This year, Taiwan's booth is featuring wine related products, halal foods, and deep sea water.
Taiwan and Singapore will sign a trade agreement called ASTEP on April 19. The official name for ASTEP is Agreement between Singapore and the Separate Customs Territory of Taiwan, Penghu, Kinmen and Matsu on Economic Partnership. One of the items to benefit from the agreement is Taiwan's wine related products.
Taiwan's trade council official Walter Yeh said that Taiwan is the third largest participant in the biennial fair this year. A total of 99 Taiwanese companies have set up booths there, which is a 37% growth from the last exhibit.
The exhibition has attracted more than 3,000 companies from 64 countries.