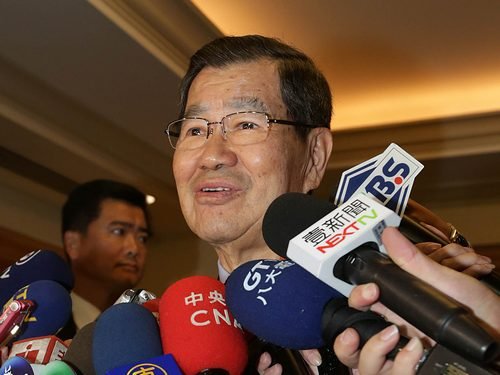 Former Vice President Vincent Siew headed for China's Hainan Province on Wednesday. Siew will attend this year's Boao Forum for Asia annual conference that will run through Friday.
Siew will take part in the conference as honorary head of the Cross-Straits Common Market Foundation, a non-governmental organization set up in 2001 to research market ties between Taiwan and China. He served as vice president between 2008 and 2012.
It will be the eighth time Siew has attended the annual conference. This year, he is scheduled to meet Chinese Premier Li Keqiang on the sidelines of the forum on Thursday. It will be Li's first high-profile meeting with a major politician from Taiwan since he became premier in March 2013. This year's Boao Forum will focus on the search for new growth drivers for the region. Siew will return home on April 12.