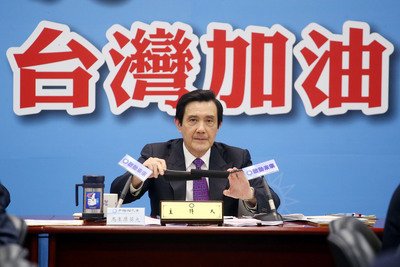 President Ma Ying-jeou is scheduled to hold a video conference with top US scholars and politicians.
Ma accepted an invitation from Washington-based think tank, the Center for Strategic and International Studies (CSIS), to speak at the virtual meeting. The conference is scheduled for Wednesday at 8pm Taiwan time.
CSIS president John Hamre will serve as moderator, and CSIS Freeman Chair in China Studies Christopher Johnson will host the event. Panelists will include co-chair of the Congressional Taiwan Caucus, Mario Diaz-Balart and chairman of the US-Taiwan Business Council Paul Wolfowitz.
Ma will give a keynote address on the US-Taiwan partnership and Taiwan's role in regional security and the regional economy. Afterwards, he will answer questions from the attending dignitaries.
The foreign ministry says the event will help leading US academics and politicians understand Taiwan's efforts to promote regional peace and regional economic integration.