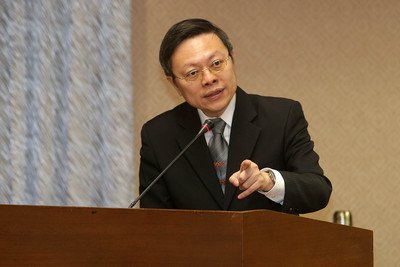 Mainland Affairs Council (MAC) Minister Wang Yu-chi said on Wednesday that the Ma administration will have to renegotiate the terms of the trade in services pact with China if the legislature decides to change the content of the agreement. The MAC is Taiwan's top China-policy maker.

"In the future, if the legislature changes any content of the cross-strait trade in services agreement when conducting a clause-by-clause review, the administration will have to renegotiate the terms [with China]," said Wang. "Of course we will have to restart negotiations. There is no doubt about that."
The MAC minister said the Ma administration will respect the legislature's decision.
Meanwhile, Wang said the Cabinet has already approved a draft bill on the supervision of all cross-strait agreements. He said the supervisory law proposed by the Cabinet is in line with the constitution and protects the people's right to know about the contents of any proposed agreement. But the minister added that different drafts of the cross-strait supervisory law will all be sent to the legislature for review.