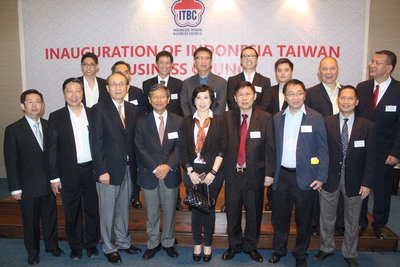 Taiwan's representative office in Jakarta and the Indonesian Chamber of Commerce and Industry have set up an economic exchange association.
The association was formally established Wednesday evening in Jakarta. The association's aim will be to create a platform for communication between businesses and the Indonesian government. It will also work to improve opportunities for Indonesian and Taiwanese firms to do business and help Taiwanese companies invest in the Indonesian market.
The association's president, Hsu Lung-chuan, said that Taiwan is home to strong high-tech and manufacturing industries while Indonesia is rich in natural resources. Hsu said he hopes to see the economic exchange association spur bilateral trade and investment and increase earnings from bilateral tourism.
Meanwhile, Taiwan's representative to Indonesia, Chang Liang-jen, says that the association's establishment marks the emergence of a new pattern in the way Taiwanese companies do business in Indonesia. Chang said that Taiwan and Indonesia have complementary strengths that will benefit businesses from both countries if they choose to work together.