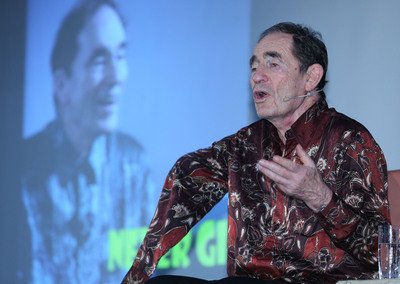 Winner of the first Tang Prize in Rule of Law, Albie Sachs, has given a speech at a high school in Taipei. Sachs is a former anti-apartheid activist and justice of the Constitutional Court of South Africa.
During the speech on Friday, Albie Sachs talked about how he lost an arm and was blinded in one eye when South African security agents planted a bomb in his car. But he said he has chosen to forgive and worked with democracy activists to draft South Africa's new constitution.
Sachs told his audience that when he was attacked, his friends vowed to avenge him. But he said he believes that seeking democracy, rule of law, and justice is the best vengeance.
The biennial Tang Prize was established in 2012 by Taiwanese business tycoon Samuel Yin. The prize honors leaders in four fields: sustainable development, biopharmaceutical science, Sinology, and rule of law.