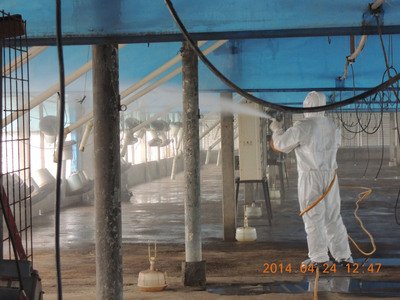 Taiwan will report the country's eight case of highly pathogenic H5N2 avian flu to the World Organization for Animal Health (OIE).
A Council of Agriculture official said the case was confirmed on Friday. It was the first H5N2 case to be discovered at a wholesale poultry market in the country, and the eighth across the nation. The other five occurred at poultry farms, while the other two took place at slaughterhouses.
The case was confirmed following the government's efforts since last year to step up testing of samples of the highly pathogenic virus at poultry markets.
As part of the efforts, the Taipei wholesale poultry market took 100 serum samples, 100 stool specimens, and six chicken samples for testing in April. One of the samples tested positive for an H5N2 subtype virus, which was confirmed Friday as an H5N2 strain.
The sample was taken from one of two deceased chickens that came from a farm in the southern Yunlin County. Following confirmation of the case, the government has taken measures to prevent the spread of the epidemic, including carrying out inspections and supervisions for poultry farms near the Yunlin chicken farm and adopting other preventative methods.