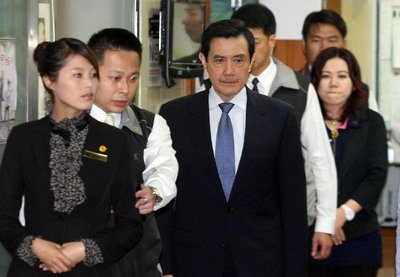 High-profile politicians in Taiwan are sending their condolences to President Ma Ying-jeou.
President Ma's mother died in Taipei Friday of multiple organ failure. The death of 93-year-old Chin Hou-hsiu, who had been diagnosed with chronic obstructive pulmonary disease over two years ago, was announced by Taipei Municipal Wan Fang Hospital.
The hospital said Chin was conscious when the president arrived at the hospital late Friday afternoon. She passed away at 6:16pm. The hospital also conveyed the president' gratitude to those who had expressed concern for his mother since she was admitted to the hospital.