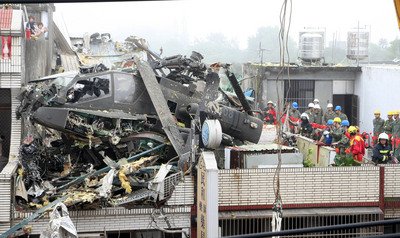 Taiwan's military has denied reports that the Apache attack helicopters which the government purchased from the United States have problems with system integration.
Defense Minister Yen Ming told lawmakers that a local media report about problems with target designation and oil bombs is sheer speculation.
Yen said the defense ministry has already made it clear to the public several times that those problems do not exist.
As to the recent crash of an Apache attack helicopter into a residential area in Taoyuan County, Yen said the defense ministry is still investigating the incident.
Two pilots were slightly injured during the accident, which took place on April 25th.