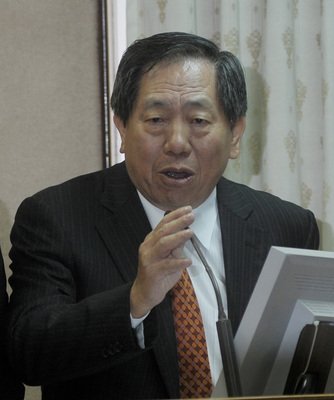 Taiwan's top security official says that there is the possibility that a nuclear crisis in a neighboring country could affect Taiwan. The director-general of Taiwan's National Security Bureau (NSB), Tsai De-sheng, spoke about the issue at the legislature on Monday.

"Shutting down all the nuclear plants [in Taiwan] does not guarantee us nuclear safety," said Tsai. "The closest nuclear power plant in China is only 126 kilometers away. So if there is a crisis at a nuclear plant in a neighboring country, Taiwan would also be affected. Last week a group of nuclear experts visited one of Taiwan's nuclear power plants, and they said our safety measures are better than those in Japan.
Tsai also responded to concerns that China could attack Taiwan's nuclear power plants if a war were to break out between the two sides. Tsai said that is unlikely to happen because an attack involving nuclear power would also hurt China itself.
Director-general Tsai De-sheng resigned from his post on Monday for health reasons. Deputy Defense Minister Lee Hsiang-chou will take over the position.