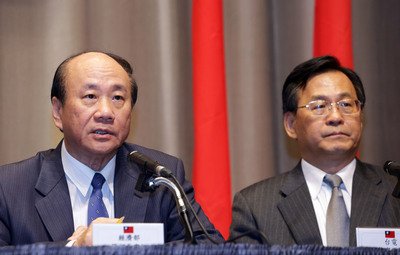 Taiwan Power Company is mapping out an electricity supply contingency plan. Taipower Chairman Hwang Jung-chiou said on Monday that the plan will be ready by the end of June.
The plan is aimed at coping with the possible shortage of electricity following the suspension of construction on the fourth nuclear power plant, a decision made by the government about a week ago.
Hwang told lawmakers that Taipower will have the plan ready for legislative review when the current legislative session ends in June.
Also on Monday, Deputy Economics Minister Woody Duh said Taipower will use the technologies adopted by other countries and approved by the United States Nuclear Regulatory Commission (U.S.NRC) to dispose of nuclear waste.
Duh said Taiwan's dry cask storage facility, licensed by U.S.NRC, is deemed safe for 40 years. Duh also said the steel cylinders used to store nuclear waste corrode 0.01 centimeters every 50 years and that there are additional protective measures in place.
The deputy economics minister called on the public to rest assured as they will not be used as human guinea pigs.