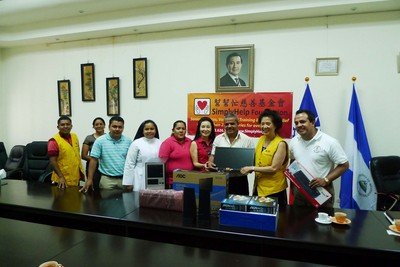 Taiwan's representative office in Nicaragua gave US$200,000 to the government there for post-quake reconstruction.
Nicaragua has seen a series of earthquakes in recent weeks that have led to two deaths, 41 injuries and over 3000 damaged buildings.
Foreign minister David Lin sent a letter expressing Taiwan's condolences to the Nicaraguan people on April 15. Taiwan's representative office said the recent gift of US$200,000 was on behalf of the Republic of China government and its people. The Republic of China is Taiwan's official name.