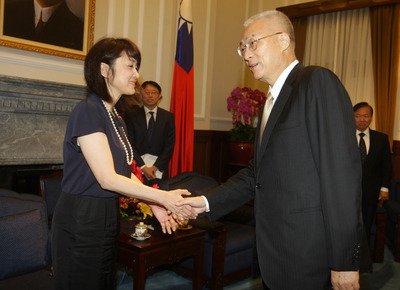 President Ma Ying-jeou held a funeral for his mother on Monday. He was planning to return to work on Tuesday but then decided to mourn privately for his mother instead. Ma's mother died last Friday at age 91 from complications of a lung tumor.
Vice President Wu Den-yi met with Japanese parliamentarians in the president's place. Ma also cancelled a Kuomintang meeting in the afternoon.
Vice President Wu met with Japanese parliamentarian Nakagawa Yuko and spoke on the importance of Taiwan's ties with Japan.

"Japan is one of Taiwan's closest friends. It is also an important country that the Taiwanese love to visit," said Wu.
Wu said Taiwan and Japan are both free, democratic countries that respect the rule of law and human rights. He said he hopes that these shared core values will help them make a contribution to the Asia-Pacific region.