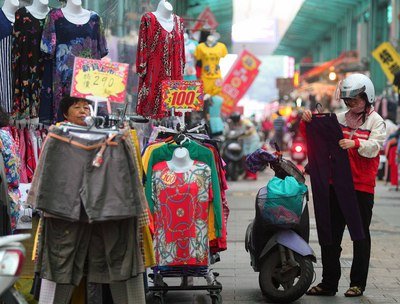 Taiwan's consumer price index (CPI) in April grew at its fastest pace in more than a year. The CPI rose 1.65% in April from a year earlier, making it the highest in 14 months.
The government statistics office announced on Tuesday that the CPI for April rose 0.66% from the previous month. That's because of higher food prices and dining out costs.
The statistics office's deputy director Tsai Yu-tai said though that the overall CPI for April would have been stable if food prices were not taken into account.

"If we were to deduct prices of vegetables, fruit and energy, and left with just the core CPI, then it would have been a rise of 1.24% from a year earlier; then if we were to also cut out food prices, then it's a rise of 0.49%. So if food prices are deducted, the overall domestic commodity price increase would have been considered stable," said Tsai.
Meanwhile, the prices of 17 items in the daily goods category saw the highest rise in 62 months. That's because of a continued rise in prices for pork, chicken and rice.