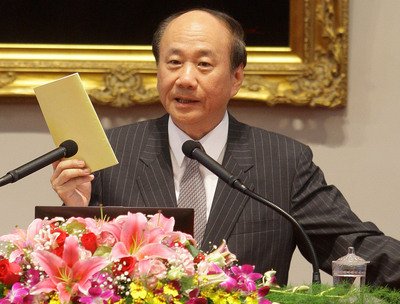 Economics minister Chang Chia-juch says mothballing the fourth nuclear power plant is not cost-effective.
Chang made the remarks at the legislature on Wednesday. He was giving a report on the power plant's budget.
The controversial fourth nuclear power plant has been under construction since 1999. Opponents of the plant say it is located in an earthquake-prone area. A series of accidents during construction has also raised safety concerns. Following massive protests, the government recently announced that the plant would be mothballed once pre-operational safety checks are completed. The government also said the fate of the plant will be decided in a referendum, but the date of voting has not been set.
On Wednesday Economics Minister Chang Chia-juch said that the future of the plant should be decided once a referendum is completed or when alternative energy sources are found.