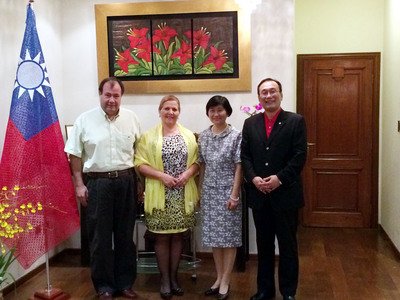 Paraguay's Vice President Juan Afara has thanked Taiwan for funding a housing construction project. Afara was speaking with Taiwan's ambassador to Paraguay, Liu Der-li, at a banquet on Tuesday.
Taiwan is donating funds for the construction of 1,196 houses in Paraguay this year. Of these, 110 will be built in Afara's hometown of Maria Auxiliadora.
Afara said that the new houses will give Paraguayans living in poverty a chance to enjoy the dignity of having a home. He also said the houses will contribute towards regional development in Paraguay.