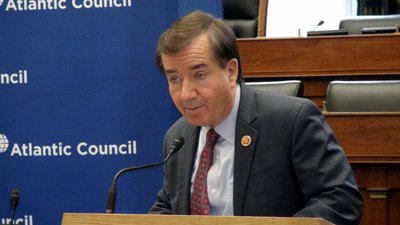 The chairman of the US House Committee on Foreign Affairs, Ed Royce said on Wednesday that Taiwan should join the Trans Pacific Partnership (TPP) soon. The TPP is a proposed free trade agreement that would include many countries along the Pacific Rim.
Royce said that joining the TPP will benefit Taiwan's trade in the long run. He said that the United States can assist Taiwan in its bid to join the TPP and thus help Taiwan gain competitiveness in the international arena.
Royce said that US companies and consumers will be able to benefit from Taiwan's entry into the TPP. He said US-Taiwan bilateral trade relations are very important to economic growth in the Pacific region.
Royce was speaking at a forum on the future of US-Taiwan relations hosted by the Washington-based think tank, the Atlantic Council.