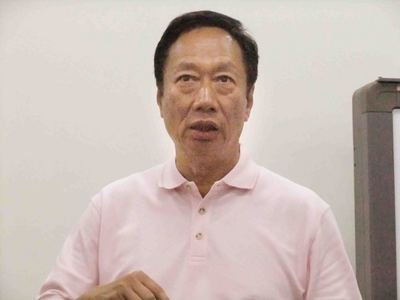 The world's largest contract electronics maker Hon Hai Group has announced that it will raise the salaries of employees at three of its subsidiaries.
Hon Hai Chairman Terry Gou made the announcement in a press conference on Saturday. The three subsidiaries are Innolux Corporation, Foxconn Technology, and Zhen Ding Tech.
Gou's announcement was apparently a response to controversy over a comment he made recently on wage stagnation in Taiwan, where many university graduates are paid starting salaries of only NT$22,000 (US$729) per month.
Gou boasted earlier this week that he would acquire companies that pay such low wages and then raise the salaries of their employees. The comment sparked heated discussion on the Internet. An unidentified person posted a message on the Internet, saying that he is an employee at one of Hon Hai's subsidiaries and that he is earning exactly as little as NT$22,000 per month. The unnamed person also urged Gou to first increase the pay of his own employees before thinking about others.
Terry Gou is known to be an outspoken tycoon. Many of his recent comments, including "democracy does not put food on the table", has been met with severe criticism.