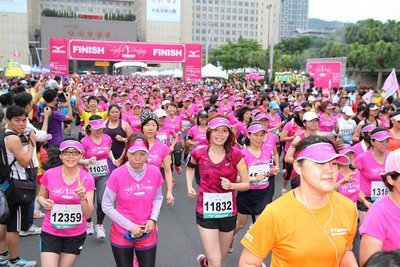 Nearly 10,000 runners in pink swept through Taipei on Sunday to mark Mother's Day. The course started at Taipei City Hall, and included 9 km and 3 km runs.
The event, sponsored by Mizuno Lady's Running also included 200 mother-daughter pairs who dressed up like royalty for their 9 km run.
Organizers say the purpose of Sunday's run was to help make exercise a part of daily life, and to offer it as a means of enabling women to achieve physical and mental health.