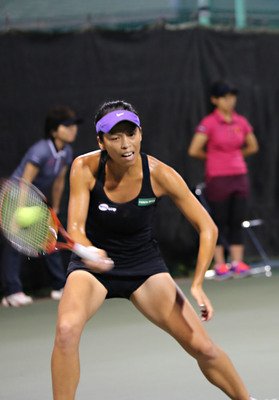 A tennis duo from Taiwan and China has risen to the top of the world women's double's tennis rankings. The Women's Tennis Association (WTA) announced on Monday that Hsieh Su-wei from Taiwan and Peng Shuai from China had clinched the number one spot.
The pair made it to the top by reaching the semi-finals of the Mutua Madrid Open last week. Although they lost to an unseeded Spanish duo, it did not affect their ranking.
The achievement is particularly sweet for Hsieh, since it makes her the first tennis player from Taiwan to ever hold a world number one ranking in any category.
Hsieh thanked all of her supporters, as well as the businesses and individuals who have sponsored her over the years. She said that while many of the donations were modest, she could not have done it without every one of them. Hsieh said that she would continue to work hard and said that people should not be too surprised if she's in it for the long haul.