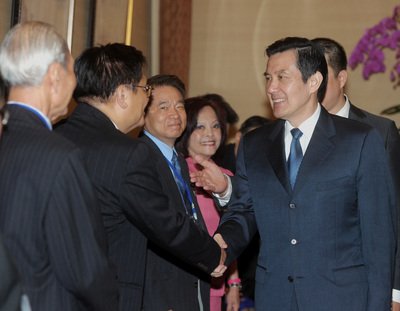 President Ma Ying-jeou said on Monday that Taiwan is facing an energy crisis because the island is highly dependent on imported fuel. Therefore, he said, the 4th nuclear power plant involves not only safety issues but also energy security.
The president said that the controversial plant would be mothballed once pre-operational safety checks are completed, and the fate of the plant will be decided in a referendum. Ma said the government is planning to hold a national energy conference to let the public know more about nuclear power and the energy crisis that Taiwan is facing.
"Taiwan's electricity prices are relatively cheap compared to the rest of the world," said Ma. "But after mothballing the 4th nuclear power plant, we don't know if we will have the means to keep prices down. The people of Taiwan have to face this problem. It's an issue not only for the current government, but also for generations to come."
Ma said that when he was running for his second term, he proposed phasing out nuclear power while still working toward reducing carbon emissions. He also promised to work toward making Taiwan nuclear-free while at the same time ensuring reasonable prices and a stable supply of electricity. The president says this proposal is still the only feasible way forward for a country that is 98% reliant on imported energy.