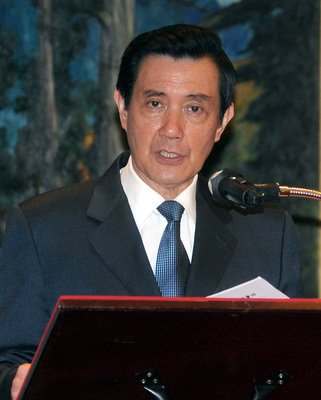 President Ma Ying-jeou says maintaining the status quo across the Taiwan Strait is beneficial to both Taipei and Beijing. He was speaking Monday during a meeting with the Taiwan Benevolent Association of America (TBAA).
"Through interaction, [Taipei and Beijing] have realized that maintaining a peaceful and harmonious relationship is beneficial to both sides," said Ma. "Either side attempting to use non-peaceful means to change the status quo will face strong opposition and have to pay a very heavy price."
Ma said the government has promoted peace and prosperity across the Taiwan Strait under the framework of the constitution of the Republic of China (ROC) since 2008. The Republic of China is Taiwan's official name.
In relations with China, Taiwan has adopted a three NOs policy. That policy, in keeping with the constitution, involves: "no unification, no independence and no use of force".
President Ma said the policy has been implemented on an understanding known as "one China, two interpretations." In other words, both sides agree that there is only one China, but that each side may have its own interpretation of what is meant by "China."


Ma also spoke about the trade in services agreement that Taiwan signed with China last June. He said the pact is crucial for Taiwan because China is Taiwan's second largest trading partner.