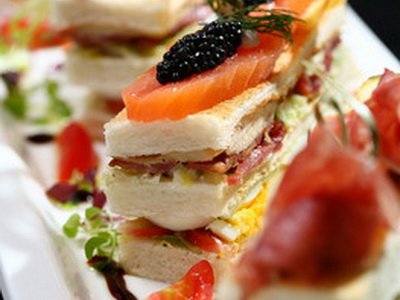 The prices of club sandwiches offered at Taipei's hotels are considered to be inexpensive. That's according to the Club Sandwich Index (CSI) published on Sunday by the global hotel reservation website Hotels.com.
The index is an indicator of the cost of visiting a destination for holidaymakers. This year, the survey was conducted on 840 hotels from 28 cities around the world and Taipei ranked 24th.
The survey showed that Geneva has the highest CSI with an average price of NT$ 983 (US$33) for a club sandwich, with Paris close behind. Taipei hotels offer the same snack for an average of NT$374 (US$12).