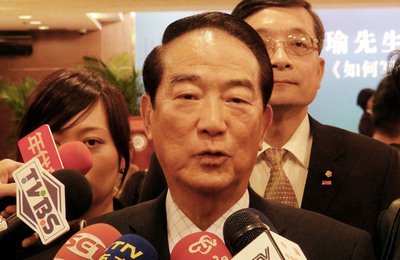 The government is going to set up a new media group to strengthen its communication with young people. That's in light of the recent Sunflower student movement which saw mass protests over the handling of a cross-strait trade in services agreement.
Government spokesman Sun Lih-chyun clarified rumors about the group's purpose :

"People think that we're going to monitor comments on the internet," said Sun. "We don't need to establish a small group to monitor what people are saying on the internet. There are many business channels and companies that can do that, so those remarks are really ignorant."
Sun said the group will have 5 people who will work under him to strengthen communication with young people.
People First Party Chairman James Soong said that there was a major problem with the way the government informed the public about the trade in services agreement. Soong said that even many people with PhDs couldn't understand the government's related material. Sun said that they are listening and reflecting on people's related suggestions.