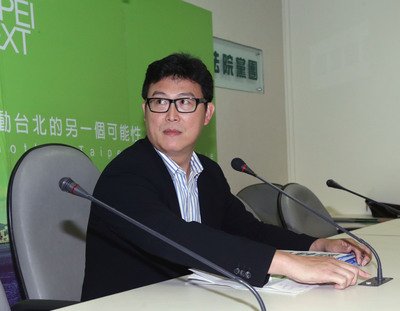 The opposition Democratic Progressive Party (DPP) has announced the winner of the party's primary for the Taipei mayoral election.
The DPP said on Wednesday that legislator Yao Wen-chih won first phase in the primary. The initial phase consisted of an opinion poll to see which of the three candidates fared best against Kuomintang nominee Sean Lien.
Yao beat out lawyer Wellington Koo and lawmaker Hsu Tain-tsair. However, none of them outpaced Lien, who will enter the year-end election as the favorite in a city seen as a Kuomintang stronghold.
Yao will now enter the second phase of the process to determine who will represent the opposition camp in the election. His main opponent will be independent hopeful Ko Wen-je. Polls suggest that Ko may have the best chance among opposition candidates to defeat Lien.